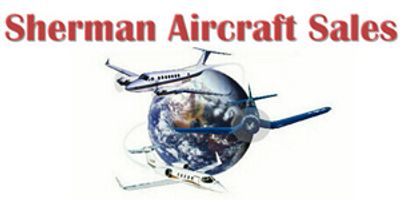 Sherman Aircraft Sales
11610 Aviation Blvd Ste A4
West Palm Beach, FL USA 33412
Contact Information
Terry Sherman
Sherman Aircraft Sales evolved through a boy who had a love for aviation. This boy grew into a man who made his hobby his business.

   In 1959, Denny started Sherman Aircraft Sales in his hometown of Ft. Wayne Indiana (FWA). Some eight years later, in 1967, he decided to expand the company by opening an office in West Palm Beach, Florida. Originally located at Palm Beach International Airport (PBI), the main offices moved to North County Airport (F45) in 1999 where they are currently located.

   All four of Denny and his wife Sharon Sherman's children soloed on their 16th birthday. Each of the kids, Scott, Denise, Kent, and Terry eventually went on to become involved in aviation in some way.

   Involved with aviation and the family business since he was a teenager, Terry Sherman purchased the business from his father in 1998. Terry is a well respected, seasoned veteran in the industry, plus with the Ft. Wayne office being managed by Mark Hageman, Sherman Aircraft continues its longstanding tradition of doing business locally and around the world with honesty and integrity.