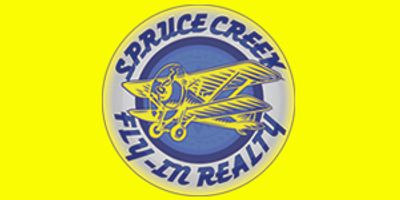 Spruce Creek Fly-In Realty
202 Cessna Blvd
Daytona Beach, FL USA 32128
Contact Information
Pat & Leonard Ohlsson
Spruce Creek Fly-In Realty is a full service real estate firm serving all of the Daytona Beach and Volusia County area. We specialize in the Spruce Creek Fly-In community but are ready to help you with your real estate needs throughout the area.

For information about Real Estate in Spruce Creek, check out the Property Info page on our site. For information about Real Estate in the Daytona Beach, Port Orange and New Smyrna Areas, take a look at our web site design specifically for that, www.greatdaytonahomes.com.
As always, the fastest way to get information is to give us a call at 800-932-4437.