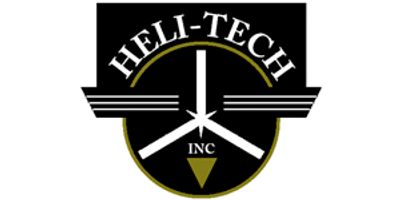 Heli-Tech Inc
3621 Frankford Ave
Panama City, FL USA 32405
Contact Information
Ken Thrasher
(850) 763-8712
E.A.S.A APPROVED # 145.5372

Established in Panama City, Florida in 1988, Heli-Tech Inc. is a family owned business dedicated to providing our customers with the very best service.
Heli-Tech, Inc. is a certified F.A.A. Repair Station, providing total helicopter support by specializing in Component Overhaul, Fuselage Repair & Rebuilding and Parts Sales for MD Helicopters 500 series, Schweizer Helicopters 300 series and Bell Helicopters 206 series helicopters. Additionally, we have our own STC/PMA parts, featuring improved design and manufacturing, as well as easy to install and maintain products. All of our components are overhauled and repaired using only the best materials and test equipment available. For the fastest turnaround times, we also have an extensive exchange parts program.

Our airframe repair facility is capable of all stages of helicopter repair, from extensive crash damage requiring the use of our fuselage repair jigs to minor damage requiring re-skinning of stabilizers and tailbooms. Repair quotes and damage evaluation are performed free of charge.

Being a Schweizer Service Center for over 10 years, we sell all 300 series helicopter parts. We also have a large stock of new, serviceable and overhauled parts for Hughes airframe and Allison engines.

Our reputation for quality, service and price is second to none. We achieve this by having highly experienced and factory trained personnel in a certified Drug Free Workplace.

We look forward to demonstrating our abilities and vast experience in helicopter support.