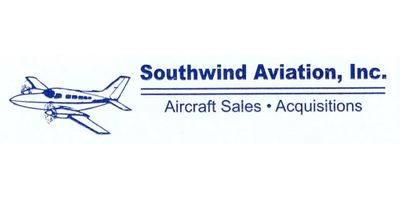 Southwind Aviation, Inc.
605 Danley Drive, Suite 8
Ft. Myers, FL USA 33907
Contact Information
Greg Hewitt
(239_ 278-3103
Southwind Aviation, Inc. is a Florida corportation established in 1991 with offices located at the Page Field Airport in beautiful Fort Myers, Florida. Our primary focus is on buying and selling quality used aircraft. We also offer a full range of services related to aircraft sales, brokerage, and acquisitions. Greg Hewitt, Owner/President, began working in aviation in 1987 as a pilot. His experience includes flight training, corporate, charter and scheduled airlines. He has logged several thousand hours of flight time in numerous aircraft and currently holds the following certificates and ratings:

Airline Transport Pilot: Airplane Multiengine Land, IA-Jet Type Rating
Commercial Privileges: Airplane Single Engine Land
Private Privileges: Airplane Single Engine Sea
Flight Engineer: Turbojet Powered (B-727)
Flight Instructor: Airplane Single and Multiengine; Airplane Instrument

When shopping for an aircraft it makes sense to get advice from a professional who has actual experience with aircraft ownership and the costs associated with operating an aircraft. Southwind Aviation, Inc. has owned and operated many different types of aircraft. We would welcome the opportunity to put our knowledge and experience to work for you.