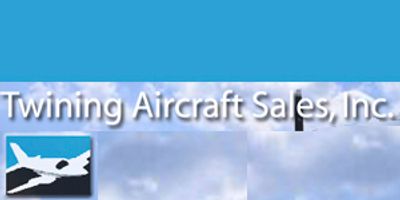 Twining Aircraft Sales, Inc.
Attn Bill Twining
P O Box 603
Almont, MI USA 48003
Since 1992 Bill Twining has specialized in the 300 and 400 series Pressurized Cessna Twin market but we represent all makes and models. We have recently sold 2010 Mustang position, 1980 421C, 1971 414. Our Current inventory for 2011 as follows; 1) Cessna Citation CJ4 position  2)  Cessna 421C's 3) Cessna 421B   4) Beechcraft D-55 Baron. We will also put our knowledge and experience to use and help you purchase. Over 18 Years of experience in aviation sales.Give us a call!