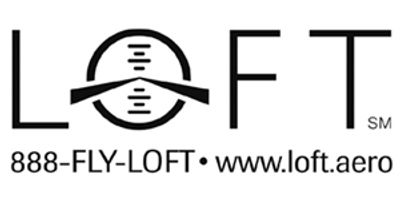 LOFT
6150 Corte Del Cedro
Carlsbad, CA USA 92011
Contact Information
Christina Middleton
(888) FLY-LOFT
Drawing from our rich history of in-aircraft flight training that has spanned decades, in 2010 LOFT became the first and only Part 142 certified full flight simulator training facility in San Diego. In 2009 our CJ1 full flight simulator was the very first simulator in the country to be awarded certification under the new FAR Part 60 standards allowing LOFT the ability to provide an unprecedented level of personalized training utilizing both our simulator and the aircraft.

Every pilot is different and at LOFT we approach your training keeping your individual needs in mind. We capitalize on your experience by employing seasoned veteran pilots who are current and qualified in the airplanes in which they teach. Their broad backgrounds include private, military, airline, and charter operations with tens of thousands of hours of experience flying everything from fighter jets to commercial airliners and everything from CitationJets to Gulfstreams.

When you book your training with LOFT our full service client concierge will handle everything from your hotel arrangements to your rental car. Comfortably situated in North County coastal San Diego, Carlsbad is the perfect year-round vacation destination and a great place to train. Sea World, Disney Land, Universal Studios, the World Famous San Diego Zoo and our stunning beaches all mean that your family will have plenty to do should you bring them along.

We believe that you can train in a fun, friendly, efficient and cost-effective way while enjoying the amenities that Southern California has to offer.