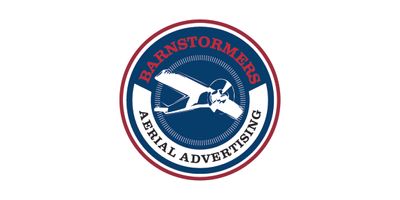 Barnstormers Aerial Advertising
3106 Terminal St
PO Box 1728
N Myrtle Beach, SC USA 29598
Myrtle Beach Aerial Advertising & Banner Tow BarnstormersAerial Advertising LLC is the largest Banner Advertising company in the United States. We have created marketing packages in the air for some of the top industries and companies in the world, for more than 35 years.

Barnstormers maintains, owns, and operates the largest fleet of banner planes in the U.S. as well as the entire world.

Whether you need a banner to ask your girlfriend to marry you or you need a turn key marketing package for your fortune 500 company, we have done it!