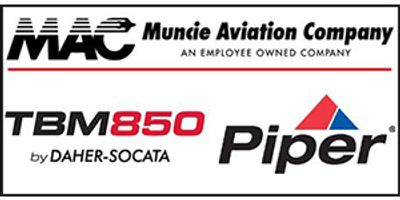 Muncie Aviation Company
5201 N Walnut Street
Muncie, IN USA 47303
Dealer for New Piper IN, OH, KY, IL & MI. 

The way we see it, our job is keeping you up where you belong whether that's through aircraft sales, avionics, parts, service, flight or line service. We know you'd rather be flying, and everything we do is designed to get you there quickly, keep you there safely - Our Employee Owners will do it all with a smile you'll remember.

Delivering on that promise of service is what makes pilots and aircraft owners praise Muncie Aviation. And it's nothing new. After all, we're America's longest-flying Piper dealer (since 1936). Our professional sales team specializes in high-performance Turbo Props, normally aspirated, Turbo Charged and piston aircraft.

Today, we're also recognized as one of the finest aircraft maintenance and avionics service facilities, as well as a well-stocked source for parts. The ILS and 6499-foot runway assure a confident arrival.