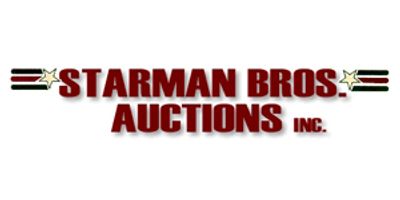 Starman Bros Auctions Inc
1240 Royal Dr
Papillion, NE USA 68046
Contact Information
Starman Bros Auctions Inc
(402) 592-2327
Starman Bros. Auctions, Inc. is the leading aviation auction company in the United  States.   Our success is attributed to our integrity and experience, thousands of satisfied customers, millions of dollars of recaptured assets and our enthusiasm for innovative services. 

We realize how difficult liquidations can be and appreciate how important it is to capture the highest possible equity. We know competitive bidding from prospective buyers will produce the highest market value. In these situations the liquidator, or selling agent, can make the difference in capturing the most equity.  Professionals, an excellent reputation, expert advertising, along with organized detail in setting up the sale are important elements for a successful auction. 

Starman Bros. Auctions, Inc. has several innovative services available to individuals, lending institutions, attorneys, trustees, government agencies and the aviation community. 

Starman Bros. Airline Services, Inc. was formed several years ago to provide  liquidation and consultation services focusing on the commercial aviation sector.