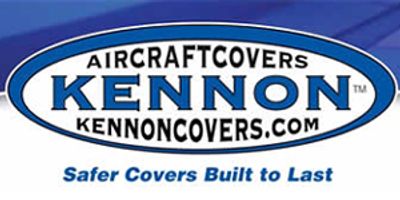 Kennon Aircraft Covers
2071 N Main St
Sheridan, WY USA 82801
Kennon Products was started in 1984 in a small rented garage in Temple City, California by Paul Kennon Chaney and Ron Kensey. Our flagship product was the Kennon Sun Shield. It wasn't long before it became a best seller. It still is. Pilots like how wedges fit inside the window molding and stay without fasteners or suction cups.

Paul left the company to focus more on his construction business and in 1989 the Kensey's moved Kennon to Sheridan, Wyoming.  It was a quality of life move. Sheridan is located at the foot of the Big Horn Mountains and is a great place to raise a family and a business.

In 1991 Kennon purchased Morgan Stanford Aviation, makers of the Thermacon Heat Shield. Thermacon's are held in place with velcro and were the gold standard in heat protection prior to the introduction of the Kennon's wedge fitted shields. 

Kennon has taken the lead in helping aircraft owners protect their investment . In doing so the company is responsible for introducing many innovative products to the aviation world.