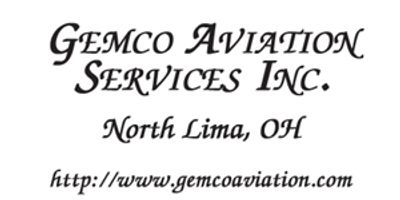 Gemco Aviation Services Inc
10800 Sharrott Rd
North Lima, OH USA 44452
Gemco Aviation is a 3-time FAA Diamond Award Maintenance Facility. From small single-engine aircraft through the Beech King Air and Cessna Citation series of business jets, we can keep you flying.

Gemco Aviation Services has a staff of experienced Aircraft and Powerplant technicians and inspectors.  We maintain a wide range of aircraft, from piston singles to Beech King Airs and Cessna Citations. Our maintenance hangar can accomodate aicraft the size of a King Air 350 and the Citation III.

Whether it's scheduled maintenance, compliance with an AD, unscheduled maintenance or a major modification, Gemco's certified technicians and spacious service facilities can handle the task. 

Heated hangar and T-Hangar rental is also available.
Company Listings
No Listings Currently Placed