EAGLE MAJOR OVERHAULED FUEL CELLS

For Sale
Fuel Bladders | Cells | Tanks
EAGLE FUEL CELLS
Yes
Eagle River, WI USA
For Sale
Fuel Bladders | Cells | Tanks
EAGLE FUEL CELLS
Yes
Eagle River, WI USA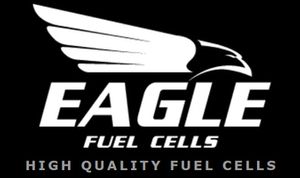 Contact This Seller
General Specs (cont.)
2020
Overhauled
Detailed Description
Obscure, Hard to Find, or Obsolete Fuel Cells

Sometimes our customers find themselves in a situation where a fuel cell is no longer available or no longer manufactured in current production for a standard category "type certificated" aircraft. Well, we have a solution!

We are currently authorized by the FAA to perform a major overhaul in these situations but there are conditions that are required in order for us to be able to do it.

First, we need to have an old fuel cell with at least the part number and serial number legible on its stencil. Hopefully the fuel cell has at least ONE salvageable metal component part that we can use on the new major overhauled replacement (as required by federal law).

Building the new "major overhauled replacement" fuel cell is done by replacing the old rubber parts with new bladder fuel cell construction (essentially building a brand new fuel cell identical to our FAA-PMA fuel cell process and construction standard) then adding the refurbished metal parts salvaged from the original fuel cell you send to us.

By retaining the original useable fuel cell metal components and part identification (salvaged from the old, scrapped fuel cell) federal law allows us to replace the rubber body and components of the fuel cell. This process is coordinated by our repair station with manufacturing.

Sound confusing? Give us a call and we can clarify further and discuss your specific project over the phone. And if you don't have an old replacement bladder cell with salvageable parts and a legible stencil, don't panic! We may have a core that we can work from. What it means to you is that we may be able to provide you a fuel cell replacement where you would otherwise have no recourse at all. Though the process is more involved, our major overhaul pricing is in line with new FAA-PMA fuel cells.

Give us a call if you have a question about this service and to see if we can provide you with a major overhaul fuel cell for your plane.