For Sale
GPS
GARMIN GNC420
Yes
South Windsor, CT USA
For Sale
GPS
GARMIN GNC420
Yes
South Windsor, CT USA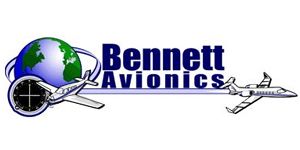 Contact This Seller
General Specs (cont.)
011-00506-10
1
Repaired
Detailed Description
Part Number:	
P/N: 011-00506-10 - Black faceplate, 14/28 V
P/N: 011-00506-30 - Gray faceplate, 14/28 V
Certification:	8130-3
Voltage:	14/28 V

Additionally, the GNC-420 transmits with 10 watts output. This is twice the power of many GPS/COMM radios.

The GNC-420 contains and integrates the following functions:
   • IFR GPS
   • Jeppesen database
   • COMM
   • Moving Map / MFD

In addition to the color map, the GNC-420 can also display lightning data from a remote WX-500 Stormscope, weather data received via satellite, and traffic from a GTX-330 Mode S transponder.

Garmin also protects the GNC-420 from future obsolescence, with an available WAAS upgrade.

You may also be interested in an Encoder or Indicator to use with this GNC-420.