AIRPARK BUILDING LOTS FOR SALE

Bare Land
For Sale
310 Mooney Dr
Loris, SC USA 29569
Bare Land
For Sale
310 Mooney Dr
Loris, SC USA 29569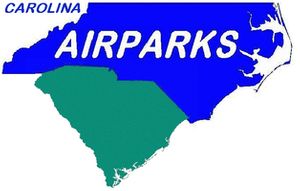 Contact This Seller
General Specs (cont.)
Yes
Detailed Description
Residential Airpark Building Lots for sale at North Myrtle Beach Hardee Airpark ranging in size from one acre up to 10.65 acres and ranging in price from $65K to $115K.  
Owner says South of Snow and North of Hurricanes.  Far enough inland to be safe from coastal storms.  All in all a great place to live.  Restrictive Covenants and other information available upon request.  Just Ask!  

Hangar Only Lots at North Myrtle Beach Hardee Airpark, Loris SC
Message from the Owner:  
Protect your Aircraft at SC21.  
Hangars make sense. Aircraft lose value from weather.  Paint, interior, electronics, airframe, wind damage, hail even rodents. 
Hangar Lots  #1 - 2 - 3, large enough for one regular airplane up to 41 feet wingspan.
Larger Hangars are available soon.
Short Taxi to runway 36. Smooth Turf up to 130' wide by 3,500' long. 
Radio-controlled runway lights and windsock.
Toilet facility.
Water available
Electric available
Cameras on-site including viewing into your own Hangar.

Small $25 monthly fee, to use Myrtle Beach Hardee Runway
Bank financing available.