COLLAPSIBLE FERRY & AUXILIARY TANKS & AIR CARGO TANKS Air Cargo Services

Business | Personal Services
Air Cargo Services
Gold Coast Queensland AUS
Business | Personal Services
Air Cargo Services
Gold Coast Queensland AUS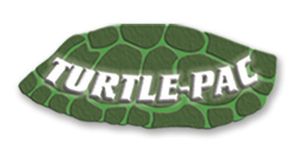 1 (866) 310-2992
61-7-5598-1959
Contact This Seller
Detailed Description
COLLAPSIBLE FERRY & AUXILIARY TANKS & AIR CARGO TANKS

Details:
https://www.turtlepac.com/

Toll free US phone: 1866 310 2992
International number from other than USA: +61 7 5598 1959

Only Australian Brisbane time zone Monday to Thursday 0700 to 1700.
Link for time: https://www.timeanddate.com/worldclock/australia/brisbane
Phone answering do not take messages.

Email: turtlepac@yahoo.com.au

Sale Status: For Sale
Subcategory: Fuel Bladders Cells Tanks
Make/Model: TURTLE-PAC
Warranty: Yes
Location: Australia. Gold Coast Queensland
Shipping: Three working days world wide by UPS

Introductory Description:
Tanks to suit.

Fixed wing:
Tanks from 5 USG to 529 USG. Suit aircraft from Ultra Lights to Boeing 727.

Rotor craft:
From R22 to CH-47

Tanks are super light and super strong. Nothing else exist or even get close. Proven since 1991 with thousands of tanks fitted and flown all over the globe and
around the globe, many world records set.

Photo gallery shows few hundred examples:
https://www.turtlepac.com/photo-gallery/aircraft-ferry-tanks/

Video links show uses and tests: https://www.turtlepac.com/slide-video-shows/

Contact us for personal service. We talk to people on one by one bases. TURTLE-PAC is not an on line face less company. Your life is on the line flying long distances. We understand and make sure you get the best suited tank at the least cost.