AIRCRAFT MANAGEMENT Aircraft Management Services

Business | Personal Services
Aircraft Management Services
Lake In The Hill USA
Business | Personal Services
Aircraft Management Services
Lake In The Hill USA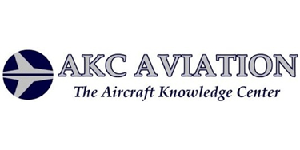 Contact This Seller
Detailed Description
Owning your own aircraft can be a rewarding as well as a liberating experience.  Once the purchasing process is completed the fun begins. Flying to your favorite destinations or visiting new locations all in the comfort of your new aircraft is an amazing experience. You are free to spend more time at your destinations, creating memories, and then departing on your schedule, not the airlines,  are all benefits of aircraft ownership. But there are also items that need to be addressed before and after your trip.

AKC Aviation can assist you by providing professional aircraft management services.  We can help you with all your behind the scenes items. Crew staffing, setting up insurance and maintenance scheduling are just a few examples.   We work with each aircraft owner evaluating needs and expectations and then will provide a plan to meet each individual aircraft owners' specific needs. 

Call us today to schedule a consultation and let AKC Aviation help you enjoy your aircraft ownership experience.