TURNKEY JET READY PART 135 W/10+ PAX SEAT & 13 JETS Business Offers

Business | Personal Services
Business Offers
NJ USA
Business | Personal Services
Business Offers
NJ USA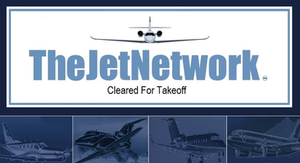 Contact This Seller
Detailed Description
Turnkey Jet Ready Part 135 W/10+ Pax Seat & 13 Jets:

This is your once in a lifetime opportunity to avoid spending 10+ years in building a Part 135 from scratch to handle just about any type of aircraft wanted for Part 135 Charter.  This is approved for both 9 or less passenger/cargo and 10+ passenger/cargo and you could easily add air ambulance (have material for approval).  2021 charter revenue is expected to be around $10m/yr and with (13) jets running charter, you could easily grow this business and even double it in a few years-time.  Don't wait at the back of the FAA FSDO line dreaming to own your own Part 135 Success Story…Instead, come out flying jets now and into 2022 and take over this one today!

DESCRIPTION OF PART 135 APPROVALS/ACCREDITATIONS:

STANDARD/FULL-(Approved for 6 or more aircraft/6 or more pilots).
PASSENGER, CARGO AND CAN EASILY ADD AIR AMBULANCE-OpSpecs ready to submit!
(13) JET AIRCRAFT ON THE D085 RUNNING CHARTERS.
(14) STAFF:  DM, DO, CP, 3-SALES, 6-MECHANICS, AND GM.
2021 REVENUE: EST. $10M/YEAR.
SMS APPROVED/AND/VOLUNTARY SMS.
ARGUS GOLD APPROVAL.
ISBAO- Audit working this year or 1Q of next year for Argus Platinum.
ELT APPROVAL.
OPSPECS APPROVED:  USA-48, Canada, Mexico, Gulf of Mexico, Central/South America, Caribbean, Atlantic Ocean/Waters,
Europe & Mediterranean, Hawaii, and Alaska.