JET READY 135 OFFERING Business Offers

Business | Personal Services
Business Offers
Orlando, FL USA
Business | Personal Services
Business Offers
Orlando, FL USA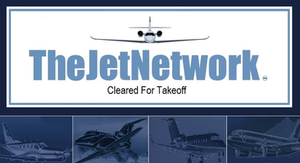 Contact This Seller
Detailed Description
Thank you for your interest in our "Jet Ready 135 Offerings."   Here is a new one that may meet your immediate needs.  It already had the jet proving runs accomplished on a Cirrus SF50 Vision Jet and has had many on the D085.   This is a FULL/STANDARD approval which means that you get to put 6 or more aircraft, 6 or more pilots, and unlimited aircraft types.  A bit limited to USA-48 states and can be expanded in time to offer more charter regions for charter revenue flights.  Seller is interested in selling just the 135/shell entity…  Ask:  $795,000 USD | Make Offer.

OpSpecs:
Founded:  May 2017.
Orlando FAA FSDO
FULL:  6 or more pilots, 6 or more aircraft, and unlimited aircraft types.
Single-Pilot Certified; Usually fly 1 pilot.
Jet Proving Runs on the Cirrus SF50 Vision Jet 3 years ago.
D085:  (1) SF50 Vision Jets. (G2's).  Sold the other SF50 and now replacing it with another one to put on the D085.
135 Operator Charges:  $1,500/per aircraft Mg't Fee; $3,000 per trip after paying pilot, DM/DO/CP, and shoot for 12 trips per month.
SF50 Owners fly themselves.  No further fees paid to the 135 Operator.
Past D085:  Cirrus SR22 & Cirrus Vision SF50 Jets.
SF50 range:  Estimated 800 nm.
OpSpecs:  USA-48, and soon the Caribbean (working on).
DO/DM/CP:  All separate positions.
CP paid $700 per trip.
DO/Owner can work out with purchaser.  Estimated $65k/yr.
DO/Owner is Check Airman on the Cirrus SR22.
DM paid $500 per month. Contractor.  Past PMI.
May consider selling both SF50 Vision Jets packaged with the 135 Certificate.
Mostly a management company for aircraft owners.

Revenue:
2020:  $900k/yr.  Gross | $150k/yr. Net.
2021:  $1.0m/yr.  Gross | $175k/yr. Net.
2022:  Less as waiting for FAA to approve the D085; past 6 months using only 1 airplane.