TX BASED PART 135 CHARTER COMPANY W/3 KING AIR 90S Business Offers

Business | Personal Services
Business Offers
TX USA
Business | Personal Services
Business Offers
TX USA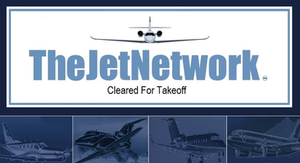 Contact This Seller
Detailed Description
TX BASED PART 135 CHARTER COMPANY W/3 KING AIR 90S:

This is a great opportunity to purchase an existing Part 135, approved for 9 or less passenger aircraft, non-jet ready, based in Texas and has FULL/STANDARD approval to accommodate 6 or more aircraft, 6 or more pilots, and unlimited aircraft types.  OpSpecs show USA-48, and you could expand upon that footprint.  What's special about this offering, is there are (2) in-house Check Airman available and the DM/DO/CP will stay on beyond transition to the new Purchaser if wanted.  Previously, had Air Ambulance on the OpSpecs, and as of September 2021, sold their air ambulance contracts to another 135 operator, and what's being offered for sale are the Part 135 Certificate/Entity, small book of clients, staff in place, OpSpec approvals, ($350k for the 135 entity) and (3) King Air 90 aircraft owned by a separate entity, ($2.390m for all 3 aircraft) all conformed/D085, and ready to fly your passenger and cargo missions.  Packaged price:  $2.740m USD | Make Offer.  May consider selling with 1 aircraft and/or Part 135 by itself ($395k).

Turn Key Part 135 Offering:
Texas FAA FSDO.
Founded:  1991.

FULL/STANDARD:  6 or more pilots, 6 or more aircraft, and unlimited aircraft types.
Air Ambulance:  Past approval and recently dropped this off of the OpSpecs (Sept. 2021).
Passenger/Cargo:  Both approved.
DM/DO/CP:  Can stay on through and beyond transition.
(2) Inhouse Check Airman (DO/CP).
OpSpecs: USA48.
NO HAZMAT.
Current D085: King Air E90, C90, and C90A.  Seller owned.
Past D085:  King Air 90s, Cheyenne II, Conquest II, C421s, Beech 58, C310, C182, Piper Lance, etc.
No Jet Proving Runs ever performed.
Seller sold the Contracts for the seller's Air Ambulance Book of Business. No Website.  No competing advertising allowed.
No Debts. PPP#1/#2 SECOND DRAW, both FORGIVEN.  PSP#1/Expired.  PSP#2/Expires Oct. 31st, 2022.
NO Income/NO Customer base.