9 OR LESS PAX JET AIRCRAFT PART 135 CHARTER ENTITY Business Offers

Business | Personal Services
Business Offers
Fort Lauderdale, NJ USA
Business | Personal Services
Business Offers
Fort Lauderdale, NJ USA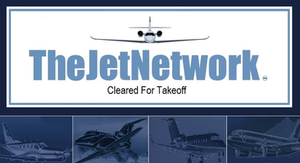 Contact This Seller
Detailed Description
9 or Less Pax Jet Aircraft Part 135 Charter Entity.

Great opportunity to purchase an existing "9 Pax/Jet Aircraft Approved Part 135 Entity."  Has had Cirrus SR20 and Honda Jets conformed in the past on the D085.  In the meantime, please review what this has to offer in that you will not be purchasing any of the clients, revenue, nor staff for Volato, but specifically "ONLY" the 135 OpSpecs, approvals, accreditations mentioned below, in that you are buying the entity/stock that owns/controls the approvals etc.  The present 119 staff will help transition your team in "one at a time" over 6 or so months as needed, no problem.  Repeating "NO INCOME" from the sales and marketing of charter customers which is owned by a side company by the seller. 

Part 135 "Jet Ready" Offering Benefits Include:  
-Full/Standard Approval:  Approved for 6 or more aircraft, 6 or more pilots, and unlimited aircraft types.
-Just moved from the Miami/Miramar #19 FAA FSDO to Orlando, FL FAA FSDO. 
-USA-48, Canada, Caribbean, Mexico.
-Present D085 Includes:  Cirrus SR20, SR22T, HA420 Honda Jet.
-Pax and Cargo Approval.
-NO Air Ambulance approval.
-Argus Gold.
-EFB "Electronic Flight Bag."
-Anti-Drug / Anti-Alcohol Programs.
-DO/DM/CP transition over to a new team to help Purchaser.
-Check Airman Inhouse.
-No charter database, No staff, and No revenue. 
-135 Shell/Entity Only.