SEMINOLE LAKE GLIDERPORT ORLANDO FL FOR SALE!! Business Offers

Business | Personal Services
Business Offers
Miami, FL USA
Business | Personal Services
Business Offers
Miami, FL USA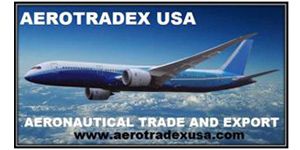 Contact This Seller
Detailed Description
Business name SEMINOLE FLYING and SOARING INC  

The company is in good standing and Fully Operational.
Seminole-Lake Gliderport became fully operational July 1, 1989
There are no judgments, violations, conflicts, or hidden liabilities.			
Includes the licenses, permits, certificates, approvals.				
No outstanding environmental issues.							
Experienced management team available for transition. 				
No monetary or other encumbrances,							          
All manuals and licenses are  compliant.                                                 
Company Training and Aircraft Rental Provided.
Over $400,000 in improvements/Investments (2019-2022)				
Booming Clermont Aria, 20 minutes from Disney                          
Please review the Business web site as well  
 http://www.soarfl.com
ASSETS 
•	45 ACRE AIRPORT (FAA Airport Identifier: 6FLO), 36/18 North/South Runway
•	RUNWAY 3000 x 200 well drained, well maintained smooth grass runway made with durable Argentine Bahia grass used at golf courses as well.
•	2 Story Attractive Airport Office/FBO with all the amenities restrooms, second floor tower, pool, deck and grill.
•	First Hangar: 4800 sq ft hangar with 58 bi-fold door (How about an Avionics or Engine shop?)
•	Second Hangar: 5000 sq ft hangar/garage,
•	5 T-Hangars for rent,
•	Approx. 75 outside Tie-downs for rent,
•	Fully operational 10,000 Gallon Fuel Station
•	20 R/V spaces with hookups for rent.
•	Generous 30 spaces parking lot.
•	Equipment: 3 Pawnee tow-planes, 
•	Equipment: 3 gliders & support equipment
•	1 Studio with bathroom and kitchen for rent (trainer)
•	5 Rental Apartment / Guest Units for rent (students)
•	1 TWO-STORY HOME 4 bedroom, 4 bath, 3000 SF with den, big porch large open great room, vaulted wood ceilings, Wrap around sitting porches, beautifully landscaped with Palms and Fruit Trees
•	24/7 full video surveillance in place and working
BUSINESS FINANCIALS,BUSINESS TAXES, BUSINESS STRUCTURE, OWNERSHIP AND MANAGEMENT, 
Will be provided to interested parties upon signature of an NDA ( Non Disclosure Agreement).