PART 135 PART141 PART91 LOA HELICOPTER OFFERING Business Offers

Business | Personal Services
Business Offers
NE USA
Business | Personal Services
Business Offers
NE USA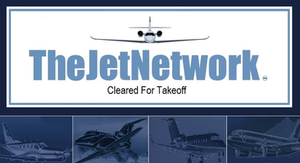 Contact This Seller
Detailed Description
Thank you for your interest in our new aviation offering.  This is a "full-service turn-key" aviation company that comes complete with a Part 61/141 flight school with all staff and current student roster, along with LOA/Part 91 Tours, and Single-Pilot approved Part 135 charter certificate company, 2 company owned Robinson Raven R44 Helicopters, Hangar/Heliport and Office Space, and some contract revenue with a renewed 5 year term signed in 2021 that goes until 2026!  All 3 companies aggregated, account for an estimated $350k/year profit while the owner pays herself about $75k/year plus benefits.  Seller will stay on full-time for 6 full months and then prefers to go part-time thereafter as needed as she would like to spend the future with her DPE "Designated Pilot Examiner" work that she does for many flight schools.  Ask Price: $2.995m | Make Offer.  (Seller will pay all debt at closing/Possible seller financing available).

Part 61 Founded in 2008.
Part 141 Founded in 2013.
NE USA Based.
Courses Taught:  Private, Commercial, Instrument, CFI/CFII, and ATP.
FRASCA TruFlite H Flight Simulator.
Flight Schools are responsible for about $1.4m'ish per year.
Flight Schools represent about 18% profit margin and/or about $250k/year.
Heather/Seller is a DPE "Designated Pilot Examiner" and really busy with DPE work and exams with other flight schools.
LOA/Part 91 Founded in 2010.  $125k/year'ish.
Aerial Photography included if wanted.  $35k/year'ish if not more.
Both of the LOA/Part 91 and Aerial Photography have about a 35% profit margin and/or about $50k/year.
141/ Helicopter only (R22/R44/Bell Rangers).
9 Helicopters (2 owned/7 leased).  (2) R44s owned.
CFI's:  11 including Heather/Owner.
Contract all maintenance/Richmoore Aviation.
$300k in loans for (2) R44s. (Est. appraisals $375k and $390k) $465k'ish of equity.
$700k loan for hangar/heliport/office space. (Est. appraised value $2.0m/3 acres/8,000sqft) $1.3m'ish of equity.
No other company debt.


Part 135: Certificate Offers:
Founded 2013.
Single-Pilot.
9 or less passenger/cargo aircraft/helicopters only.
OpSpecs:  USA48.
D085:  1981 Bell 206L3.
$150k/year'ish Utility contract work.
About a 35% profit margin and/or about $50k/year.
(5 year contract/just renewed in 2021; $150k/minimum average per year).
Minimal charter work.

Lease Agt on Bell 206L3:  ($500/hr with no minimum or monthly fee).