PART 135 OFFERING Business Offers

Business | Personal Services
Business Offers
Miami, FL USA
Business | Personal Services
Business Offers
Miami, FL USA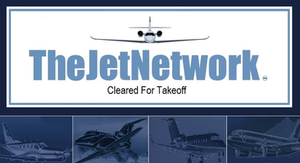 Contact This Seller
Detailed Description
Thank you for your interest in our new Part 135 Offering.  This is "not jet ready," but could easily evolve for about $100k to get this to be jet ready within 8-12 months hopefully… This is a BASIC with up to 5 aircraft, 5 pilots and 3 aircraft types.  Approved currently for prop/turbine helicopters.  This Part 135 is ready to go for the Purchaser to bring their aircraft on to the D085 immediately, pass conformity, and be off flying charter revenues in 2023!~  Ask:  $350k | Make Offer.

Part 135 Offering Benefits:

Year Founded: 1995, reissued 2002.

FAA/FSDO: Miami-Miramar FL #SO19.

9 Pax/Cargo Aircraft.

BASIC Approval:  Up to 5 Aircraft/5 Pilots and 3 Aircraft Types.

Current FAA Standing:  Active-good:  In que to have an aircraft put on the D085; Good timing for Purchaser to submit their Aircraft.

Op Specs B50:  USA48, state of Alaska, Canada and Caribbean sea including the island/nations and the Havana and Gulf of Mexico.

Past DO85 Aircraft: Cessna 421B, Sikorsky S-76 Turbine Helicopter.

Current D085 Aircraft: N/A:  Great time to bring Purchaser's Aircraft on the D085.
No book of charter client business with this 135 entity purchase.
2 owners/working together to help new owner transition over.
DO/CP same person.  Can help with transition to new owner.
DM other person.  Can help with transition to new owner.
DO/CP and DM can stay on possibly depending on what new owner will pay and what they wish to do.


Q's/A's that have come up from other buyers:

Do we need specific op specs for the King Air's and do they have any suggestions as to how to get those?

Certificate has the GOM and chapters provisioned for the rotorcraft (Sikorsky) but can be quickly changed add fixed wing once the company has an exclusive on a fixed-wing aircraft.  Adding the King Air to the D085 is procedural and would just require the exclusive lease agreement, training program, and a stamped approval by the FSDO.

What kind of pilot training is specified in their GOM?

GOM has approval for the Sikorsky helicopter (Flight Safety International) and will need a Training Manual approval for the King Air (Flight Safety or another training facility provides the template that would be presented to the FAA once the aircraft is added to the certificate.

Are there any violations?

Certificate is clean of any violations, FAA FSDO active and with no issues whatsoever.

Regarding the DO/CP and DM - What kind transitional support could they offer to get our aircraft on the DO85 certificate?

DO/CP and DM have committed to staying onboard for the transition.  Their retainer fee can be negotiated prior to any transfer of ownership.  I know the DO/CP personally.

Does the CP have any King Air experience?

He has some King Air 200 experience but somewhat dated.  He will report back as to when his last King Air flight experience was.
 
Any idea how long it will take to add our King Air 200's to the DO85?

As with anything with the FAA, it is all up to them and their workload.  I know the Miramar FSDO has been aggressive in trying to move requests along as they have added resources so things are moving quicker than before but still cannot guarantee any timeline.  It also depends on the work that ownership and 119 positions do to make it easier for the FAA.  I know that hiring a company to produce the manuals expedites the process as they know exactly what the FSDO requires and are quick to respond to FSDO requests.