NE FSDO PART 135 W/KING AIR C90GTI & REVENUE Business Offers

Business | Personal Services
Business Offers
USA

For the Part 135 Entity/Staff +

$995,000
Business | Personal Services
Business Offers
USA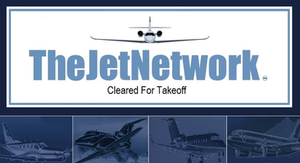 Contact This Seller
Detailed Description
Thank you for your inquiry.  Here is your chance to skip 3+ years in the back of the line trying to start your PASI "Pre Application Service Intent" Part 135/Certificate/OpSpecs from scratch, and enjoy the est. $2m/year charter revenue built up with current 2008 KA C90GTI running missions weekly!  Come out in 2023 flying Part 135 Charters now… This 135 provides the approvals for 9 or less pax/cargo seat aircraft, IFR/VFR, day/night, USA48, Canada, Mexico/Mexico Waters, Caribbean, electronic flight bag/documents, anti-drug/anti-alcohol, and has an existing King Air C90GT on the D085, (Possible purchase and/or lease to purchase by seller, terms to be worked out), clean/active and good FAA/FSDO standing.  Ask:  $995k For the Part 135 Entity/Staff + Aircraft | Possible Seller Financing | Make Offer.

OpSpec Approvals:
FULL/STANDARD/UNLIMITED approval for 6 or more aircraft, 6 or more pilots, unlimited aircraft types.
A025 approval/electronic documents.

EFB Electronic Flight Bag.  (WEBB Ops/One Drive).
9 or less seat aircraft approval for both PAX and CARGO.
Jet prop approval.
IFR/VFR, Day/Night.
Part 142 Training/Flight Safety.
Anti-Drug/Anti-Alcohol Programs.
B050:  USA48, Canada, Caribbean, Gulf of Mexico/Mexico.
D085 Aircraft:  2008 King Air BE- C90GTI aircraft.

Financials/Charter Revenue:
Approximately 2M revenue 400-450 EBITDA approximately. Can easily transition the client base as we have great relationships with all the high-volume charter buyers.  Excellent name in the wholesale charter arena and the certificate has probably been the highest utilization King Air operator for well over a decade billing 800-1000 charter hours/yr on just 1 aircraft every year since 2009.