PART 145 MRO W/STAFF OF IA AND AP'S & CLIENT REVENUE Business Offers

Business | Personal Services
Business Offers
Fort Lauderdale, FL USA
Business | Personal Services
Business Offers
Fort Lauderdale, FL USA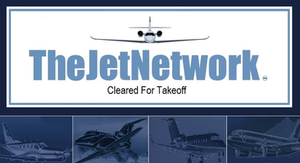 Contact This Seller
Detailed Description
Part 145 MRO w/Staff of IA and AP's & Client Revenue.

Thank you for your interest in our new Part 145/MRO & AVIONICS, that comes with the Part 43 with own A/P's and I/A. Save 3 to 4 years, and instead, come out now owning your own established 145/MRO repair station, with tenured owner and full staff's entire background has been around maintaining customer aircraft to perfection. This maintenance shop was founded in 2008 and has just been relocated 2 years ago from Ft Lauderdale to South Carolina. Seller, is willing to stay on for at least a year or longer if wanted and can also teach the new owner everything and then find another job elsewhere; you decide. Fully staffed, functioning, profitable and ready for buyer to takeover the 12,500 sqft hangar complete with (6) offices is leased monthly to easily accommodate customer's small piston jets, turbo props, and small jets. Additionally, there is a complete list of parts, tooling and equipment that come with the business to make it "turn-key" ready for purchase. 2022 year was around $850k gross income with about half covering monthly expenses for hangar, insurance, salaries of staff, etc. An estimated $250k+/year NET/EBITDA is derived and growing. 2023 year is expected to surpass the 2022 year.
$1.095m Ask | Make Offer.


Business Highlights/Financials: (2019-present, consistently $850k gross/$250k+ net):

Part 145/MRO/Part 43/OpSpec Approvals: $500k
(Pitot Static & Transponder Checks, approved, can be evolved to a full-blown Part 145/MRO).
Equipment/Tooling/Parts/2 Golf Cart: $300k
Gross/Net Income multiplier: 3x/EBITDA
(4) A/P' and (2) I/A's.
Husband (I/A) and Wife handles bookkeeping/management.
Working on getting the Garmin avionics approval for "Dealership"
Hangar Lease: 4 more years at $3,500/month and can be extended to add another 5 years after that at $5,000/month ($500/month yearly CPI increase).