ALASKAN BASED FAA PART 135 CHARTER CERTIFICATE ENTITY Business Offers

Business | Personal Services
Business Offers
Fort Lauderdale, FL USA
Business | Personal Services
Business Offers
Fort Lauderdale, FL USA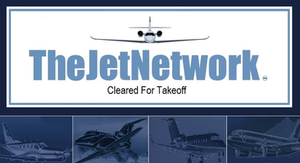 Contact This Seller
Detailed Description
This is an Alaskan based FAA Part 135 Charter Certificate entity with FULL, STANDARD, UNLIMITED approvals and Alaska only OpSpecs (cheaper insurance).  Seller can stay on for a transition period, but then has to move on to a University employment job.  Can sell with or without the aircraft, you decide.  There is also some real estate involved so please read the description below (real estate is extra and would have to work out the terms etc.   Ask:  $495k | Make Offer (Part 135 Entity only; Ask price does not include the price of the aircraft or the real estate).

Part 135 Description Offering:
Founded in 2014; Current owner has had since 2021.
Anchorage, AK FAA FSDO.
FULL/STANDARD approval, that allows for 6 or more pilots, 6 or more aircraft, and unlimited aircraft types.
Exemption for the seller/owner that allows for him to be the DO/DM/CP all in one for now since only 1 pilot.
(As soon as adding another pilot, must have other 119 staff for positions).
9 or less pax/cargo seat aircraft.
No Jet Approval.
Approved for floats and skis.
Part 137/Extra External Load Approval.
HAZMAT approval.
Past approval for Air Ambulance.
OpSpecs: Alaska only, cheaper insurance.
No Argus/No Wyvren.
Past D085:  Beaver, Otters, Australian Airvan, C185s.
Current D085:  2016 w/ 300 hours on the company owned Australian Airvan ($895k est. value).

Anti-Alcohol/Anti-Drug Program.
FAA:  Clean/Active.  Never any instances or disciplinary actions.

Reason for selling:  Owner is becoming a CP/DOM for University.
2.5 Acres on Lake:  10 year wait for property; 13 spaces owned with 2 available for rent.
$35,000/yr income for 10 slips.
$24,000/yr for 1,000 sqft office and includes 1 slip.
2 Office Buildings:  1,000 sqft/2,500 sqft. No Hangars. 2 slips used for owner.
(Appraised for $1.750m if wanted to purchase, paid for, no lien, 22 years left on $24k/yr land lease, $12k/year taxes, $4k/yr.)
Alexander Lake Lodge:  50 acres, 25 minute flight away, accommodates 29 people, added income source for fishing packages.  Could be for sale for $895k est. value; if wanted.  Gold panning, fishing, boats, corporate events, ATV's. 

Financials:
2020:  Covid19 hit.  $320k with 3 aircraft; full staff then, $50k/yr net.
2021:  Switched to seller only flying/single pilot/single plane, $275k/yr; $75k/yr net.
2022:  No flying; seller was working for someone else.  Referred about $525k to other 135 co's. (Made some referral fees).
2023:  So far this year doesn't fly since it's winter.  Season starts:  May 15th and goes to October 15th.
(100 hours to start, then about 200 hours during summer months, no aircraft have deicing).
San Juan Islands/Seattle, WA:  Beautiful area, that is very profitable during the summer months (can fly there) and while freezing happens Anchorage, AK, you can fly there and do well for a few more months non-icing etc.