TETERBORO NJ PART 135 OFFERING Business Offers

Business | Personal Services
Business Offers
Teterboro, NJ USA

w/Full Approval - Make Offer

$495,000
Business | Personal Services
Business Offers
Teterboro, NJ USA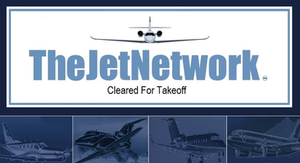 Contact This Seller
Detailed Description
Thank you for your inquiry!  Purchase this existing Part 135, currently a SINGLE-PILOT approval, but about to get the FULL/STANDARD/UNLIMITED approval for 6 or more pilots, 6 or more aircraft and unlimited aircraft types (Est: July 1st, 2023 approved).  Seller's 119 Team:  DO/DM/CP can help transition over to purchaser's team (one by one) through a transition timeframe.  Ask:  $495,000 (w/FULL Approval) | Make Offer.

Teterboro NJ Part 135 Offering:
Teterboro, NJ FAA FSDO.

Primary Base of operations KBLM area, with approved business office at KHPN.
Approved for 9 or less passenger/cargo aircraft.
Current D085:  Cirrus SR22.
Past D085:  Cirrus SR22, PC-12/45 and PC-12/47.

Helicopter Statement of compliance submitted and can add helicopters.
IFR/VFR and Day/Night.
EFB: "Electronic Flight Bag."
HazMat Approval, will not carry.
DCA approval.

Argus Gold accredited.

No debt.
Shell 135 entity only for "holding company" for the 135 Certificate.
Single-Pilot Approval.
OpSpecs:  USA48, Mexico, Caribbean and Canada.

Please Note:
Seller has submitted GOM and Gate 1 documents, in review (SHOULD BE BY JULY 1ST, 2023), for FULL/STANDARD/UNLIMITED Approval for 6 or more aircraft, pilots, and unlimited aircraft types.  119 management staff will be in place for full certificate approval:  DM/DO/CP can help with transition over to the new owner.