JET READY PART 135 CHARTER BASED IN CENTRAL USA Business Offers

Business | Personal Services
Business Offers
Fort Lauderdale USA
Business | Personal Services
Business Offers
Fort Lauderdale USA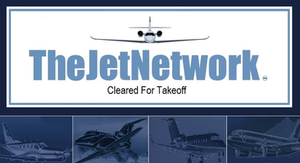 Contact This Seller
Detailed Description
Thank you for your inquiry.  This is a great opportunity for you to take over a central USA located and registered FAA FSDO based Part 135 w/BASIC approval allowing for up to 5 aircraft, up to 5 pilots, and up to 3 aircraft types (BASIC manual is easily upgraded to a FULL/STANDARD/UNLIMITED the way it's written).  Yes, Jet Prop/Jet Ready!  Jet Ready proving runs done with a Citation Bravo and recently had a jet removed off of the OpSpecs.  Perfect for the Embraer Phenom 300 customer wanting to bring their jet on the D085 and upgrade to the next level!  B050 Domestic USA48.  Current D085 has a King Air 250 (can be for sale at an additional cost).  Ask:  $595k | Make Offer.

PART 135 APPROVED ACCREDIDATIONS/BENEFITS:
Founded: April 2004.
Central USA FSDO based.
B050:  USA 48.
Pax aircraft approval.
EFB "Electronic Flight Bag" approval.
IFR/VFR and Day/Night approval.
Jet Proving Runs in Citation Bravo.
DO/CP one person, DM is another person. (Benefit saving money monthly/expenses by having same person as DO/CP).
Past D085:  Citation Bravo (550), Embraer Phenom 300 (505), KA C90B, and KA200GT.
Current D085:  King Air250.
Argus Gold in past, but not current.

IN ORDER TO UPGRADE TO FULL/STANDARD:
Currently BASIC approval:  Up to 5 aircraft/5 pilots/3 aircraft types (Can upgrade to a FULL/STANDARD/UNLIMITED easily the way the manuals have been written/Seller can explain).  Certification under Part 119 provides relief to having certain portions of the operations manual and also provides relief to certain portions of the training program. We have everything in place in the manuals and they have been approved. The new owner would just need to have the Ops Specs changed to reflect that. We chose not to do that because 1) the size of the operation and 2) it opens the operator up to more scrutiny from the FAA given their new system of "safety assurance".