CESSNA C182-252 HP PERFORMANCE UPGRADE STC STC's | Supplemental Type Certificates

Business | Personal Services
STC's | Supplemental Type Certificates
Holly Springs, MS USA
Business | Personal Services
STC's | Supplemental Type Certificates
Holly Springs, MS USA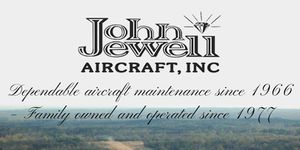 Contact This Seller
Detailed Description
Providing 252hp Engine and Prop Performance Upgrade STC's for the Legacy Cessna 182 series aircraft.  Kit/component packages for installation by your local FBO.

John Jewell Aircraft, Inc offers engine and propeller upgrades, along with a 3-blade prop-only option for the C182 Legacy series aircraft.

Our 252hp – O470U upgrade for all legacy models through 1986 "Better than new plane performance, without Better than new plane price" is accomplished through:

• Modified accessories in the C182-252
   -STC modified carburetor.
   -Larger diameter balance tube (induction cross-over tube).
• RPM increased to 2625
   -Prop Blade angle change
   -McCauley Prop Governor change
• Requires engine, prop, accessories change for models through 1976
   -Requires ONLY accessories change for 1977-1986 models
   -Two prop options: C204 (McCauley 2-blade) & 7691 (Hartzell 3-blade) NOTE: 3-blade option requires additional STC engine mount change

Benefits of the 252hp STC:
• 2000 TBO (2200 TBO on engine serial numbers 1006000 and greater)
• Available 252hp @ 2625 rpm
• Maximum horsepower achieved without expense of fuel injection modification
• Up to 400 fpm increase in rate of climb
• 5-8 kts increase in cruise, at gross weight
• Average fuel consumption remains unchanged &ndash to one gph increase
• Most economical cost-to-value C182 Performance Upgrade for Legacy C182's
• Decrease in operation costs over original 230hp engine
• True airspeeds in excess of 170mph!

The JJA C182-252 STC does not require any external cowling modifications. With the exception of the 3-blade prop option, aircraft does not differ from its pre-modified appearance.

The JJA C182 STC power plant used is not considered "highly modified" engines and therefore O470U engine retains full core value for future overhauls and exchanges. The STC documentation/data plates provide the information required continuing the 252hp performance into future overhauls of your STC'd C182.

This conversion allows upgrade to an O470U (2000 hour TBO) along with a 252hp @ 2625 rpm conversion. Two prop options are available: McCauley 2-blade 204 or Hartzell 7691 3-blade. NOTE: 1977 and newer C182 models are factory equipped with O470U and McCauley C204 prop, therefore existing equipment may be used.