EAST COAST BASED 10+/9- PAX JET PART 135 OFFERING

Commercial
For Sale
Fort Lauderdale, FL USA 33315
Commercial
For Sale
Fort Lauderdale, FL USA 33315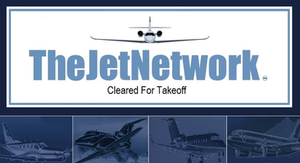 Contact This Seller
General Specs (cont.)
N/A
Detailed Description
Thank you for your inquiry on our new Part 135 10+/9- with world-wide OpSpecs.  Also, thank you for signing our NDA which means (3) things:  You cannot call the FAA FSDO, the seller or his staff, and have to keep TheJetNetwork (TJN) involved in everything pertaining to this 135 offering so we can help you if this is something that is of interest to you.  Then, later on, when we have the proper meetings and discussions, and there is an agreement in place, then the Seller will provide introductions etc.  The seller does NOT wish to sell his aircraft as they will be keeping their aircraft for their own Part 91 flying.  No income whatsoever comes with this entity purchase.  Possibly some database of previous charter clients.  This is strictly a 135 shell entity purchase and the 119 staff of DM/DO/CP can stay on through transition and beyond.  No surprises, no tricks, just purchase this and start conforming your jets on the D085 and save 10+ years at the back of the national FAA FSDO "holding pattern."  Skip the line and start flying $$$$ Jet Charters asap!  Serious buyers that are financially capable of writing the check only please… Ask:  $1.995m | Make Offer. 

Aviation Part 135 Charter Offering Provides These Benefits:
Founded: 9/13, 2005.
FAA FSDO:  Baltimore, MD.
FAA:  Clean, active, no disciplinary actions nor any incidents or accidents.
10+ pax and 9- pax approval aircraft.
OpSpecs:  USA-48, Canada, Mexico, Middle East, Europe, Africa, etc. World-Wide Op Specs.
Pax Approval.  No Cargo Approval.

119 Staff:
DM/DO/CP:  All staff can stay on through transition and then discuss after for a full-time position.
DM-would love to move to Florida.
DO-is open to staying on and could move to Florida or stay in Baltimore, MD.
CP-staying in Baltimore, MD. Typed in GIV-SP, Lear 60, G150, Falcon 10, G1159.

OpSpecs:
Will Not Carry.
Past organ flights but not air ambulance.
Past Wyvren registered, and last year had Wyvren Wingman, past June 2021 did not renew.  Nothing now.
SMS manual.
EFB:  Electric Flight Bag approved.
Anti-Drug/Anti-Alcohol program approved.
No inside Check Airman.
INDOC Training approved in house.
1995 GIV-SP, Gulfstream G-IVSP: and (2) Lear 60s, on the D085.
Aircraft do not go with sale.  Owner used and does not want to sell.
Past D085:  Gulfstream GIV-SP, G1159, G150, GIIB, GIII, Falcon 10, Lear 60, Embraer Phenom 300, No Heli's.
Charter Revenue:  2021 Revenue:  Est. $200,000.  Charter database.  Minimal client/charter revenue.
Seller Keeps Aircraft:  97% is Part 91 flights for owners who own the (3) aircraft. 3% are Part 135 flights from advertisements, AVINODE, selling the 1 ways and repositioning flights etc.
Debt:  None.  PPP#1, PPP#2, and SBA/EIDL.  None.  Never applied.