TURBINE SEAPLANE PILOTS Help Wanted (Flight Crews)

Employment
Help Wanted (Flight Crews)
Kenmore, WA USA
Employment
Help Wanted (Flight Crews)
Kenmore, WA USA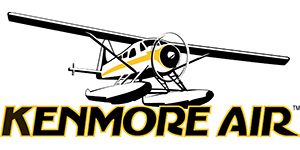 Contact This Seller
Detailed Description
We are looking for Seasonal (May - September) Turbine Seaplane Pilots!

Kenmore Air is an iconic company dedicated to its employees and customers. Serving the Pacific Northwest for 76 years, we provide scenic tours, scheduled service and charters.  We operate a fleet of 17 seaplanes in FAA Part 135 schedule and charter service, including Cessna 180s, DeHavilland piston and turbine Beavers along with turbine Otters.

Qualifications and Requirements:
•	1500 hours total time
•	500 hours single engine sea time
•	Turbine engine seaplane time
•	DeHavilland Otter experience is strongly preferred
•	Clean FAA record - no incidents/accidents
•	Current U.S. Passport
•	Ability to work a flexible schedule including weekends and holidays

Physical Requirements:
•	Ability to lift and move 50 pounds 
•	Strength & agility required for Otter docking
•	Long periods of standing, sitting, and walking may occur
•	Working in periodic inclement weather


Kenmore Air is an equal opportunity employer. All qualified applications will receive consideration for employment without regard to race, age, gender identity, sexual orientation, color, religion, sex, marital status, national origin, protected veteran status, disability status, or any other status protected by federal, state, or local law.