EATON AEROSPACE AURORA BELLOWS SEALED GIMBAL JOINTS

For Sale
Ducting
EATON
Yes
El Segundo, CA USA
For Sale
Ducting
EATON
Yes
El Segundo, CA USA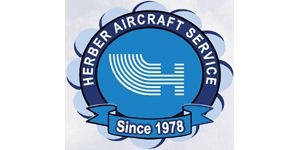 Contact This Seller
General Specs (cont.)
2020
1
New
Detailed Description
Bellows Sealed Gimbal Joints are produced from a range of materials including Inconel, CRES, Titanium and Aluminum. The fully welded construction provides lead-free operation for the life of the unit. Aluminum gimbals use a CRES or Titanium bellows with a proven sealing arrangement for leak free operation.

Eaton Aerospace is a leader in couplings, with a long history of quality products. They offer a wide range of couplings, including:

Aeroquip brand Low Profile Ratchet Lock Couplings, which are lightweight, self-sealing, of compact design and with low pressure loss;
Aeroquip brand Ultra-Mate Couplings, the ultimate in push-pull couplings. They include self-seal, self-locking couplings, automatic pull-home valve sleeves, tactile locking pins, and vacuum to 5000 psi;
Aeroquip brand Quick Disconnect Couplings with positive valve operation and a no-spray no-spill design.