HERBER HOSE ALUMINUM FITTINGS

Not Listed
Hose Fittings
HERBER 666/667
No
Not Listed
Hose Fittings
HERBER 666/667
No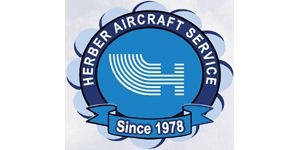 Contact This Seller
Detailed Description
A new lightweight, low profile aluminum compression crimp fitting is now
available with Aeroquip 666/667 medium pressure Teflon hose. This
. | hose/fitting combination has been qualified and approved to MIL-H-
25579C through -16 size. Aeroquip medium pressure Teflon hose is
widely used in today's aerospace industry. Hose assemblies with new
aluminum compression crimp fittings are suitable for temperatures
ranging from -65 F. to +275 F. with various types of fluids.