AIRCRAFT RENTER INSURANCE Aircraft Insurance

Insurance
Aircraft Insurance
Lake Mary, FL USA
Insurance
Aircraft Insurance
Lake Mary, FL USA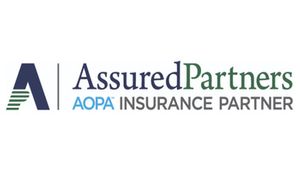 Contact This Seller
Detailed Description
Aircraft Renter Insurance
Affordable flying can have some un-affordable risks.
Facilities that rent aircraft rarely provide adequate coverage for pilots who rent from them. This means that when you rent or borrow an aircraft, should any damage occur, you could personally be liable all repair costs and legal fees.  A simple, affordable renter policy from AssuredPartners Aerospace can help you avoid this risk – and provide the insurance protection you need to enjoy your flight, worry-free.

Our renter policies start at just $81/year for basic liability coverage – and for only $175/year, you can obtain compre­hensive coverage that includes bodily injury to passengers, property damage as a result of an incident, and claims for damage to a rented aircraft. Best of all, you can bind these coverages online or by phone in just minutes – meaning you can be covered whenever you're ready to fly.

Why renter insurance is crucial:
• It protects you and your family
• It covers you when the owner's primary policy does not
• It provides liability coverage for bodily injury and property damage when you borrow or rent airplanes
• It provides legal defense coverage
 
Renewal Bonus for claim-free flying
At AssuredPartners Aerospace we believe in rewarding safe flyers. That's why, if you have no claims, you'll receive a 10% bonus when you renew your policy.