DRONE UAV INSURANCE Aircraft Insurance

Insurance
Aircraft Insurance
Lake Mary, FL USA
Insurance
Aircraft Insurance
Lake Mary, FL USA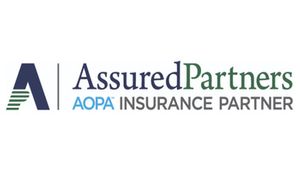 Contact This Seller
Detailed Description
Drone Insurance
drone insuranceThis rapidly expanding segment of aviation demands the specialized experience and coverage expertise you'll find only at AssuredPartners Aerospace. We understand the unique requirements of drone operations and can provide multiple policy options to fit your specific needs. We offer protection against third party bodily injury and property damage claims arising out of the ownership, maintenance or use of a drone or Unmanned Aerial Vehicle (UAV) as well as coverage for liability only, hull replacement, or for your accessories. We also have protections to cover your drones, and for those who might borrow or operate a drone on your behalf.
 

Physical damage – This provides coverage for damage to your drone

• Field equipment coverage – coverage for items needed to launch, operate, or land the drone.
• Accessory coverage – coverage for cameras, payloads, sensors as identified in the policy.
 
Liability coverage – This coverage provides protection should you be liable for any covered damages

• Air crew coverage – This includes liability protection for the pilots of the drone, including operators, spotters, ground or field crew.
• Premises liability coverage
 
Medical Payments – Our "no fault" medical payments coverage will pay for medical expenses for injuries – including ambulance, surgical, dental and the like. It can also cover smaller injury claims and prevent a larger lawsuit against your bodily injury liability coverage.