CFI CERTIFICATED FLIGHT INSTRUCTOR INSURANCE Aircraft Insurance

Insurance
Aircraft Insurance
Lake Mary, FL USA
Insurance
Aircraft Insurance
Lake Mary, FL USA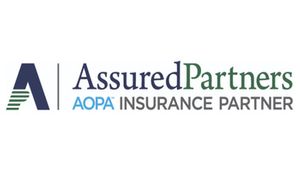 Contact This Seller
Detailed Description
Protecting you is as important to us as the job you do.
flight instructors insuranceThere is perhaps no more important job in aviation that being a CFI. That's why at AssuredPartners Aerospace, we've created coverage options that are every bit as comprehensive as the flight lessons you teach.  Whether you're an instructor/owner, giving lessons in a borrowed or rented aircraft, full-time or part-time, we can provide comprehensive coverage for both professional and personal use. Several of us here were flight instructors before we became insurance professionals, so you absolutely count on us to guide you well, just as you do with your students.

Benefits Summary for CFI Renter Insurance:
As a CFI, you're covered for loss or occurrences arising from your professional liability during completed flight instruction services, flight reviews, or a check ride conducted by you in a rented aircraft. This includes:

• $3,000 Medical Payments coverage for each passenger including the insured.
• $1,000 Personal Effects coverage.
• $10,000 Search and Rescue expense coverage.
• $10,000 Runway Foaming and Emergency expense coverage.
• Legal defense costs are in addition to the limit of liability purchased.
 
For CFI owners insurance – Call us for a custom quote
Aviation insurance for instructors can be confusing. We can answer all your questions, walk you through the coverage options, and explain how the policy protects you when you fly.

If you own your own aircraft and provide, or wish to provide, flight instruction – give us a call for a custom quote on your aircraft policy to cover your activities as a CFI.