AIRCRAFT OWNER INSURANCE Aircraft Insurance

Insurance
Aircraft Insurance
Lake Mary, FL USA
Insurance
Aircraft Insurance
Lake Mary, FL USA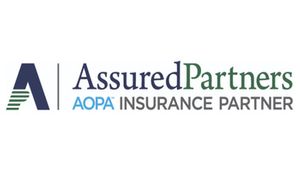 Contact This Seller
Detailed Description
Aircraft Owner Insurance
Protecting you, and your investment.
Your aircraft is a major investment – and protecting it correctly is vital to getting the most enjoyment and productivity from it each and every day. From older single-engine pistons, to the very latest turboprops and business jets, we can ensure you're protected by the best coverages in the business. 

One of the first steps is being sure you've got the correct insurance for your specific aircraft. Whether it's a Citabria or a Citation, we offer a host of quality, comprehensive insurance policies to choose from – all from A.M. Best "A"- rated or better carriers, along with coverage options to fit your specific needs and, your budget.

Here are just a few of the benefits of insuring your aircraft with AssuredPartners Aerospace:

• Customer service and aviation expertise that set the highest standard in the industry
• Access to all major insurance carriers provides a wide variety of coverage options
• Ability to handle transitioning pilots and unique risks
• Discount programs for AOPA members which can help you reduce coverage costs
• Our long-term relationships with major insurers can give you better coverages and better pricing
• AssuredPartners Aerospace continues to support the future of general aviation and protect our freedom to fly through our Strategic Partnership with AOPA.