AEROBATIC AIRCRAFT HOOKER HARNESS SYSTEM SETS

For Sale
Seat Belts
HOOKER HARNESS
Yes
Freeport, IL USA
For Sale
Seat Belts
HOOKER HARNESS
Yes
Freeport, IL USA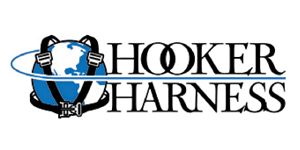 Contact This Seller
General Specs (cont.)
2020
1
New
Detailed Description
These Harness Systems Are Commonly Found in Competition/Heavy Aerobatic Aircraft. Typical Aircraft Applications Include: Sukhoi, Yak, Pitts, Zivko, American Champion, and Extra.

The Hooker Harness Aerobatic System is the seat belt and shoulder harness system that Hooker Harness is respected and best known for. The Aerobatic System is for the serious competition pilot. Throughout the years competition pilots have been plagued with seat belt loosening problems. These problems are a direct result of using seat belt hardwire primarily designed for military use, and not aerobatics. The Aerobatic System uses a stainless steel ratchet tightener on one of the lap belts to remedy this problem.

The Hooker Harness Aerobatic System harness system consists of a military style shoulder harness, dual military style seat belts, a crotch strap, a four piece pad set, and a stainless steel ratchet tightener. The shoulder harness can be made as a single anchor V or Y style harness, or a double anchor H style harness depending on the aircraft. The Aerobatic System is available in your choice of 1-3/4" webbing, as well as your choice of pad and trim colors.

Benefits of the Aerobatic System-
1) Great mechanical advantage.
2) Pulls up to 700 lbs. of pretension.
3) Easy to operate/quick adjustment.
4) Small enough to fit most aerobatic aircraft.
5) Numerous different configurations available.