GENERAL AVIATION AIRCRAFT HOOKER HARNESS SYSTEMS

For Sale
Seat Belts
HOOKER HARNESS
Yes
Freeport, IL USA
For Sale
Seat Belts
HOOKER HARNESS
Yes
Freeport, IL USA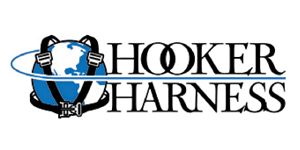 Contact This Seller
General Specs (cont.)
2020
1
New
Detailed Description
Quickies-

These Harness Systems are Commonly Found in General Aviation Aircraft. Typical Aircraft Applications Include: Cessna, Piper, Beech, and Any Other Four Seat Aircraft.

If you are put off by the cost of a first-rate inertia-reel shoulder harness system, don't be. There is a solution. Hooker Harness has designed a shoulder harness system that can be installed in nearly any four place factory aircraft. The system is called the "Quickie." The "Quickie" is inexpensive and easy to install. This system can easily be moved from aircraft to aircraft which have no shoulder harness currently installed.

The "Quickie" consists of a 2" V-type harness that has large loops on either end. It uses the rear seat belts of a four passenger aircraft to anchor the shoulder harness for the front seat occupants. The front seat belts are then threaded through the loops on the opposite end. The length adjustments are made with conventional adjusters. Basic positioning is done by adjusting the length of the rear seatbelts. The "Quickie" is available in your choice of any of our  colors.

The design philosophy for the "Quickie" is that most four place aircraft are generally flown with two people the majority of the time. The "Quickie" system should not be used with people in the rear seats, as this results in double loading of the rear seat belts, pulling the belts off of the pelvis of the rear passengers, and other undesirable things in the event of a crash.

There is also one other consideration to note. If the top of the front seat is below your shoulders, any load in the harness can compress your spine. Thus the "Quickie" could save your life by preventing head injuries (the most common cause of death in a crash) but leave you with spinal damage. This problem can be averted only if your seat back is high enough and strong enough. The best solution is a real shoulder harness, attached with proper geometry.