For Sale
Not Listed
AIRBUS A320
Not Listed
Not Listed
CA USA
Call for Price
HUGE PRICE DISCOUNT
For Sale
Not Listed
AIRBUS A320
Not Listed
Not Listed
CA USA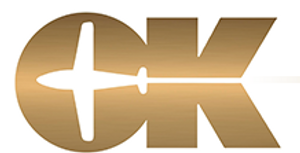 Jack Kendall
14 Mars Dr
Hollister, CA 95023 USA
Map It
Contact This Seller
General Specs (cont.)
New
Additional Classifications
Detailed Description
NEW AIRBUS A-320's, 200's, 180 seats. Below cost! Huge Price Discount!! Immediate delivery!
Interior / Exterior
180 SEATS
Remarks
NEW AIRBUS A320 BELOW COST! IMMEDIATE DELIVERY NOW! V2527-A5 ENGINES 

STEAL THESE PLANES!!!!! Buy One-Two or THREEE that we have available! Call now for more detailed specifications.

REQUIRE FOUR ITEMS TO PROCEED AND WILL NOT WAIVER FROM THIS LIST OF REQUIREMENTS:

1. Proof of Funds Letter from Major International Bank or Finance company.

2. NCND AGREEMENT SIGNED ON OUR FORMAT BY BROKER AND END USER AIRLINE. (Contact me if you want draft of this agreement to review and we will gladly send it.)

3. LOI from End User Airline with our company on Airline Letterhead.

4. Copy of Airline AOC.

Once we have this information we will identify the serial numbers of the aircraft, location and owners identity.

DON'T DELAY AS WE HAVE NEVER SEEN THESE PLANES AT THESE PRICES!!!!!


Inspection Status:
NEW AIRCRAFTS WITH FULL FACTORY WARRANTIES!!!!