1999 ASTRA/GULFSTREAM SPX

For Sale
1999
ASTRA/GULFSTREAM SPX
N125GR
116
Ft. Pierce, FL USA
Call for Price
Make Offer!
For Sale
1999
ASTRA/GULFSTREAM SPX
N125GR
116
Ft. Pierce, FL USA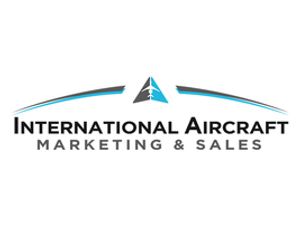 Celia Perkins
8191 N Tamiami Trail
Suite 175
Sarasota, FL 34243 USA
Map It
Contact This Seller
General Specs (cont.)
2969
2843 SNEW
2959 SNEW
Used
2015
2015
N/A
Additional Classifications
Detailed Description
Lowest time Astra SPX on the market with extended range/long range fuel!
Avionics / Equipment
AVIONICS:
ADS-B Out 
ADF: Dual Collins ADF-462
EFIS: Collins EFD-4077 2-Tube 
AFIS: AlliedSignal
Air Data Computers: Dual Collins ADC-850C 
Autopilot: Collins FCC-4000
Comm. Radios: Dual Collins VHF-422C w/8.33 kHz Spacing 
CVR: Universal CVR-30A
DME: Dual Collins DME-442 
TCAS: Collins TTR-920 TCAS II
FMS: Dual Universal UNS-1C w/12 Channel GPS 
ELT: Artex 406 Mhz
TAWS: Honeywell Mark V EGWS w/windshear 
Hi Frequency: King KHF-950 w/SELCAL
Radio Tuning Units: Dual Collins RTU-4220 
Radar Altimeter: Collins ALT-55B
Universal Data Transfer Unit 
J.E.T. 835-D Emergency Power Supply
Nav. Radios: Dual Collins VIR-432 
Stormscope: BFGoodrich WX-1000
Transponder: Dual Collins TDR-94D Mode S 
DEEC's
Weather Radar: Collins TWR-850 
FM Immunity

ADDITIONAL:
Extended Range/Long-Range Fuel (extra 673 lbs. for 9,365 lbs. total) Pulselites
Tail Recognition Thrust Reversers
Medeco Locks Single-Point Refueling
CPDLC Anti-Skid Braking System
Airframe
AIRFRAME:
2,969.3 Total Time Since New 
1,888 Total Landings Since New
Engines / Mods / Prop
ENGINES: 
GARRETT TFE731-40R-200G

Left SN: P113181
2,843.8 TTSNEW
1,778 Total Cycles Since New
963.6 SHI (11/12/10)
646 Cycles SHI

Right SN: P113182
2,959.8 TTSNEW
1,872 Total Cycles Since New
428.6 SHI (06/07/13)
248 Cycles SHI

APU: 
GARRETT GTCP 36-150W
1,519.6 TTSNEW 
336 Total Cycles Since New
Interior / Exterior
INTERIOR:
New 2015. Dual Forward Facing Seats, Forward Right Side 2-Place Divan, Mid Cabin 4-Place Club Seating with Externally-Serviceable Belted aft Lav.

EXTERIOR:
New 2015. Matterhorn White Upper with Royal Blue Lower and Wings with Las Vegas Gold, Dark Blue and Silver Stripes.
Remarks
MAINTENANCE:
CAMS Electronic Maintenance Tracking RVSM
CAT II MNPS
No Known Damage History Complete Logbooks



AVAILABLE IMMEDIATELY, MAKE OFFER, CONTACT CELIA PERKINS 941-225-1881

Specifications and descriptions are provided as introductory information. They do not constitute representations or warranties of International Aircraft Marketing & Sales, LLC. Accordingly, you should rely on your own inspection of the aircraft prior to making any purchase or offer to purchase.