Filter By
Back To Top
BEECHCRAFT BEECHJET SERIES Aircraft For Sale
---
Filter Your Results
Year
Price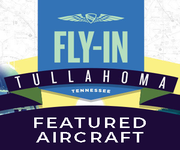 1996 Beechjet 400A. 5281 TTAF, 4834 Cycles, 1603 SMOH L/R, Collins Pro-Line IV, 850 FMS, RVSM, A,B Check 3/18, A,B,C,D Check 10/14. More Info
4 Tube (value $300K); Upgraded to AMS-5000 Management System; TCAS II; King HF950 HF Radio; Fairchild FA100 Digital Flight Data Recorder; ADS-B Out; Thrust... More Info
N#LV-FWF, 1994 Beechjet 400A, 6049 TTSN, Part 135 Operated, 2449 SMOH, Collins ADF-462, APS-4000, Pro Line 4. Make Offer! Based: SADF San Fernando Airport... More Info
Jet Beechcraft Beechjet Series
A series of small, twin engine corporate jet aircraft, the 400 series is known by several names. The Beechcraft Beechjet 400 with the varying models including the Beechjet 400 and the Beechjet 400A. The next model was the Beechcraft Beechjet 400A also known as the Model 400A, Raytheon Beechjet 400A, Raytheon Hawker 400XP, Raytheon Hawker 400, and then the Hawker Beechcraft Hawker 400XP. The Model 400T is the military version of the 400A. The US Air Force renamed it the T-1 Jayhawk. Over 593 of the civil series were built and 193 military models were manufactured.

Improvements during the series include more fuel efficient engines, an all glass flight deck, and a more aerodynamic shape.

To view the various models currently available, please check out our Beechcraft aircraft for sale for descriptions and photos or PLACE A LISTING of your aircraft for sale.