1982 BOEING 727-200 SUPER27

For Sale
1982
BOEING 727-200 SUPER27
VQ-BNF
22825
Brunswick, GA USA
USD
AS-IS/OFFERS FOR QUICK SALE

$2,995,000
For Sale
1982
BOEING 727-200 SUPER27
VQ-BNF
22825
Brunswick, GA USA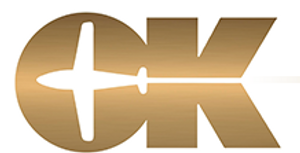 Jack Kendall
14 Mars Dr
Hollister, CA 95023 USA
Map It
Contact This Seller
General Specs (cont.)
6447
3847 SNEW
3832 SNEW
Used
2018
2018
IFR
Additional Classifications
Detailed Description
AS IS/OWNER WANTS OFFERS NOW FOR QUICK SALE!  BEST B727 200 ADV "SUPER VALSAN"/WINGLETS, ONLY 6500 HOURS FROM NEW! VIP with Lounge, Dinning/Conference Table. $5M spent Recently, New: Paint, Wi-Fi, IFE Flat Screens. Two private suites with Master Bath/Shower. Aux Fuel tanks, 8 Lay flat Business seats. 31 PAX. $1M Price cut to only $2,999,000 "AS-IS", Call for Inspections and Avionics details.
Avionics / Equipment
Avionics/Radios:
SPERRY SP-150 IFCS
DUAL COLLINS 618-M5s WITH 8..33 mz
DUAL COLLINS NAVS WITH FM IMMUNITY
TRIPLE FMS, UNIVERSAL UNS-1F w GPS
DUAL HONEYWELL INS
TRIPLE LITTON LTN-92 IRS
TAWS SUNDSTRAND MARK VII EGPWS
TCAS II, 7.1
ADS-B OUT
BENDIX RTA-4B RADAR
SATCOM
ALLIED SIGNAL FDR
DUAL HONEYWELL AIR DATA COMPUTERS
*Aircraft needs ADS B out installed and this is not included in low price. call seller for copy of bid for this addition.

Additional Equipment:
Go-Go L5 AVANACE 4G Internet System, $240,000 installed 12-2018
UPDATED IN-FLIGHT ENTERTAINMENT SYSTEM WITH MULTIPLE FLAT SCREEN MONITORS OF VARIOUS SIZED FROM VERY LARGE TO SMALLER SIZE UNITS.
Airframe
AIRFRAME
Total Time: 6447
Total Landings: 3727
Max Ramp Weight: 210,000 lb
Max Takeoff Weight: 209,500 lb
Max Landing Weight: 161,000 lb
Max Zero Fuel Weight: 144,000 lb
Basic Empty Weight: 115,819 lb
Fuel Capacity Mass: 82,815 lb
Winglets: Yes
Maintenance Tracking: Other
This aircraft is lowest hours and cycles of any known such aircraft in service anywhere! It was never in aircraft service and has had only two operators since new. It has undergone extensive restoration and is in Excellent condition. .
Engines / Mods / Prop
ENGINE 1
Engine 1 Make/Model: PRATT & WHITNEY JT8D-217C
Engine 1 Serial Number: 726196
Engine 1 Time: 3847 SNEW
Engine 1 Cycles: 1674
Fresh 9 year Inspection done 8-2018. ASB 6435

ENGINE 2
Engine 2 Manufacturer: PRATT & WHITNEY
Engine 2 Serial Number: 707260
Engine 2 Time: 3832 SNEW
Engine 2 Cycles: 2329
Fresh 8 year Inspection done 7-2018 ASB 6431

ENGINE 3
Engine 3 Make/Model: PRATT & WHITNEY JT8D-217C
Engine 3 Serial Number: 726197
Engine 3 Time: 3847 SNEW
Engine 3 Cycles: 1674
Engine 3: Last 9 year Inspection 8-2018 ASB 6435

ENGINE PROGRAM
Cost of engine inspections done recently for the three engines was $800,000

AUXILIARY POWER UNIT
APU: Yes
APU Time: 9157
2474 CYSN Garrett GTCP 85-98CK

Modifications/Conversions:
VALSAN / BF Goodrich Super 27-200 Re-engineering program
WINGLETS
Wi-Fi
Interior / Exterior
INTERIOR
Year Interior: 2018
Number of Seats: 31
Galley Configuration: Aft
Crew Rest: Yes
Crew Rest Configuration: Forward
Lavatory: Yes
Lavatory Configuration: Forward and Aft
All new carpeting replaced and surfaces re-finished to Excellent Condition 2018.

Crew Lav and Crew rest at front door, Two Berth single chairs and one three place divan.
Master Suite with shower, Two Pax seats
Guest private room with pull out divan/bed for two and Two Pax seats
Main Lounge with seating in various configuration for 14 Pax
Aft Cabin with 8 Breathable seats
Large aft Galleys
Two Flight Attendants seats forward and aft
Two aft Lavs for passengers
IFE SYTEMS: DVD Players throughout, with large Flat Screen

EXTERIOR
Year Painted: 2018
White overall with Dark Blue Lower sections, Black and Light Blue trim in Beautiful Custom Design. BRAND NEW CONDITION!
Remarks
Inspection Status:
MSG III MAINTENANCE PROGRAM
3C CHECK MULTIPLES & 26 MONTH INSPECTIONS DUE 8-20, 2020, * Aircraft is priced very low and does not include cost of these inspections but it is stored at the shop that did all of the complete restoration and they can do any additional work you want at great prices since they know the plane inside and out now! (Please call seller for estimated cost of what needs to be done to fit your mission.)