Filter By
Back To Top
CANADAIR CF-5D Aircraft For Sale
---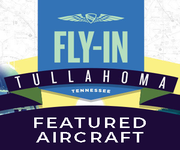 No results found for this search. Please alter your search criteria and try again.
Jet Canadair CF-5D
The Canadair CF-5D has the capacity for one to two crew members. The maximum speed is 978 mph (1575 km/h). The rate of climb is 34,400 ft/min (10,500 m/min). The empty weight is 8681 lb (3938 kg) and the maximum takeoff weight is 20,390 lb (9249 kg).

To view Canadair Aircraft and other makes currently available, please check out our Aircraft For Sale for descriptions and photos or PLACE A LISTING of your aircraft for sale.