For Sale
Not Listed
CESSNA CITATION V ULTRA
CP-2823
560-0451
Santa Cruz BOL
Call for Price
Make Offer!
For Sale
Not Listed
CESSNA CITATION V ULTRA
CP-2823
560-0451
Santa Cruz BOL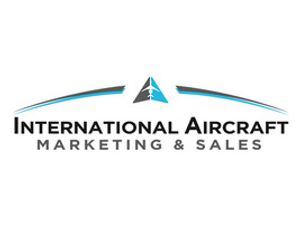 8191 N. Tamiami Trail, Suite 175
Sarasota, FL 34243 USA
Map It
Contact This Seller
General Specs (cont.)
11281
2845 SMOH
3190 SMOH
Used
2012
2012
N/A
8
Additional Classifications
Detailed Description
Located in Santa-Cruz Bolivia, the perfect Part 91 Ultra – even though they're not enrolled in an engine program, E1 is 99 since Hot! Without ADSB, the avionics system is a blank canvas for your choice of upgrades. Perfect Ultra for the right owner who's ready to roll up his sleeves and get to customizing. Call/text Tom 941-241-2682 or WhatsApp 941-374-6884
Avionics / Equipment
AVIONICS: 
NOT ADSB COMPLIANT
AFIS: Global AFIS
Autopilot: Honeywell Primus 1000 IFCS
Comms: 2x Honeywell Primus II
Compass: 2x Honeywell C-14D
CVR: L3 A200S (120-minute)
DME: Dual
EFIS: Honeywell Primus 1000 3-tube
Flight Director: 2x Honeywell Primus 1000 IFCS
Flight Phone: Wulfsberg VI
FMS: Honeywell GNS-XLS w/GPS
Hi Frequency: Honeywell KHF-950
Navigation Radios: 2x Honeywell Primus II
Radar Altimeter: Collins ALT-55B
TAWS: Honeywell Mark VII EGPWS
TCAS: Honeywell CAS-67A TCAS-II w/change 7
Transponder: Dual Mode S diversity
Weather Radar: Honeywell Primus 660

ADDITIONAL:
Single Point Refuel
RVSM
Thrust Reversers
Freon Air Conditioning
Airframe
AIRFRAME:
11,281 Total Time 
9,467 Landings
Engines / Mods / Prop
ENGINES: 
JT15D-5D NOT ON ENGINE PROGRAMS

Engine 1:
S/N PCE-JC0445
10,537 TSN
8,806 CSN
2,845 SMOH
99 Since Hot Section Inspection

Engine 2:
S/N PCE-JC0506
8,896 TSN
7,564 CSN
3,190 SMOH
1,438 Since Hot Section Inspection
Interior / Exterior
INTERIOR:
2012, JetCrafters (Arizona):
Executive 8 Passenger
Tan Leather Seating

EXTERIOR: 
2012, JetCrafters (Arizona):
Overall White with Grey, Burgundy, Black accents
Remarks
MAINTENANCE:
Complete logbooks
Phase 1-4 due March 2022
Phase 5 due October 2023
CAMP Maintenance Tracking

Additional Information:
Complete Log Books
No Engine Programs
Always Hangered
Maintenance Tracking through Sierra Trax



AVAILABLE IMMEDIATELY, MAKE OFFER, CONTACT TOM LELYO

Specifications and descriptions are provided asintroductory information. They do not constitute representations or warranties of International Sales &
Marketing, LLC. Accordingly, you should rely on your own inspection of the aircraft prior to making any purchase or offer to purchase.