1990 DASSAULT FALCON 900B

For Sale
1990
DASSAULT FALCON 900B
N316FF
900-92
Nashville (KBNA), TN USA
For Sale
1990
DASSAULT FALCON 900B
N316FF
900-92
Nashville (KBNA), TN USA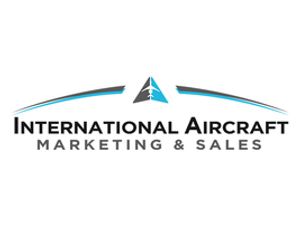 Brian Bartunek
330 S Pineapple Ave Ste. 205
Sarasota, FL 34236 USA
Map It
Contact This Seller
General Specs (cont.)
13983
391 CZI
392 CZI
Used
N/A
13
Additional Classifications
Detailed Description
Dassault Service Center maintained since birth! 5C performed 2021, Wifi, WAAS, and LPV Equipped, Turn-Key and ready to fly! Please give me a call anytime on my cell – Brian Bartunek (407)748-0288.
Avionics / Equipment
AVIONICS:
Dual Collins ADF-60B
Dual Honeywell FZ-800 w/controller
Dual Honeywell ED-800/Pro Line II/Honeywell
Dual Collins VHF-22D w/8.33 spacing
Fairchild A100A
Dual Collins DME
Honeywell 5-tube
Dual Honeywell ED-800
Dual Honeywell NZ-2000 6.1 Software
Fairchild GNSSU GPS
Dual Bendix/King KTR-953 w/SELCAL
Dual Collins VIR-32 w/FM immunity
Sperry AA-300
AirCell ST-3100 Iridium
Honeywell LSZ-850
AlliedSignal Mark V EGPWS
Collins TTR-921 TCAS-II w/change 7.1
Dual Collins TDR-94D
Honeywell Primus 870

ADDITIONAL EQUIPMENT:
AlliedSignal Mark V EGPWS
Dual Honeywell Servo Drives
Dual Honeywell Vertical Speed Indicators
Dual Honeywell V-Bar Attitude Indicators
Dual Honeywell Mach Airspeed Indicators
ELT
Dual Honeywell Avisor Displays
Honeywell Multi-function Display
Dual Honeywell Reversionary Controllers
Dual Honeywell EFIS
Honeywell Remote Controller
Dual Honeywell Air Data Computers
Honeywell Dataloader
Triple Honeywell Inertial Reference Units
Triple Honeywell Mode Select Units
Dual Collins VOR/ILS/MKR
Dual Honeywell Navigation Computers
WAAS/LPV
Airframe
AIRFRAME:
13,983.7 Total Time Since New
5,798 Landings
Engines / Mods / Prop
ENGINES: 
Honeywell TFE731-5BR-1C – MSP GOLD – 5,000 TBO

Engine #1
TTSN 13,759
Cycles 5,541
SMPI 391
SCZI 391

Engine #2
TTSN 13,703
Cycles 5,510
SMPI 392
SCZI 392

Engine #3
TTSN 13,759
Cycles 5,541
SMPI 391
SCZI 391

APU: 
Honeywell GTCP36-150(F)
5,946.2 TTSN
Interior / Exterior
INTERIOR:
13 Passenger Interior
Maintenance Runner
DVD Player
Microwave
Oven
GOGO Avance L3 Wifi – Installed 2022
Remarks
AVAILABLE IMMEDIATELY, MAKE OFFER, CONTACT BRIAN BARTUNEK (407)748-0288
Specifications and descriptions are provided as introductory information. They do not constitute representations or warranties of International Aircraft Marketing & Sales, LLC. Accordingly, you should rely on your own inspection of the aircraft prior to making any purchase or offer to purchase.