Filter By
Back To Top
DASSAULT FALCON 900B Aircraft For Sale
---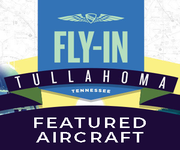 No results found for this search. Please alter your search criteria and try again.
Dassault Falcon 900B
The Dassault Falcon 900 was introduced to the market in 1984. The business jet aircraft is a development of the Falcon 50. The 900B is an improved variation of the series with new engines and an increased range. The 900B is powered by three Honeywell TFE731-3105BR-1C engines. The cruise speed is 513 kts, the stall speed is 85 kts, and the range is 4,598 miles. The empty weight is 22,608 lbs and the gross weight is 45,503 lbs.

To view the various models currently available, please check out our Dassault aircraft for sale for descriptions and photos or PLACE A LISTING of your aircraft for sale.