Filter By
Back To Top
EMBRAER PHENOM 300 Aircraft For Sale
---
Filter Your Results
Year
Condition
Total Time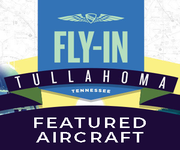 Jet Embraer Phenom 300
The Embraer Phenom 300 has the capacity for one crew member and six passengers standard. The aircraft is a light jet aircraft developed by the Brazilian aircraft manufacturer Embraer. Maximum takeoff weight is 17,526 lb (7951 kg). The maximum speed is 834 km/h.

The Phenom 300 was first flow in 2008. The aircraft has a flexible configuration for up to nine occupants, with a private rear lavatory, refreshment center and baggage area. The Embraer Phenom 300 is pressurized to a cabin altitude of 6000 feet at 45,000 feet. The aircraft features single point refueling and an externally serviced lavatory.

To view Embraer Aircraft and other makes currently available, please check out our Aircraft For Sale for descriptions and photos or PLACE A LISTING of your aircraft for sale.