Filter By
Back To Top
LEARJET 35 SERIES Aircraft For Sale
---
Filter Your Results
Year
Price
Total Time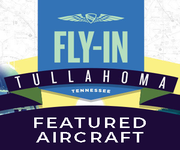 Jet Learjet 35 Series
The Learjet 35 is a series of American multi-role business jets and military transport aircraft. The Learjet 35 has the capacity for two crew members and eight passengers. Empty weight is 10,119 lb (4590 kg) and maximum takeoff weight is 18,300 lb (8235 kg).

The Learjet 35 is equipped with two Garrett TFE731-2 turbofan engines. These engines are mounted in nacelles on the sides of the aft fuselage. Stall speed is 100 knots and maximum speed is 461 knots at 41,000 ft. The aircraft's wings are equipped with single-slotted flaps. Variants include the Learjet 35 and Learjet 35A. The Model 35 was 13 inches longer than the previous Learjet 25. 64 base-model 35s were built.

To view the various models currently available, please check out our Learjet aircraft for sale for descriptions and photos or PLACE A LISTING of your aircraft for sale.