Filter By
Back To Top
NORTH AMERICAN F86 Aircraft For Sale
---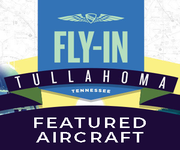 No results found for this search. Please alter your search criteria and try again.
Jet North American F86
The North American F-86 was developed to both a fighter-bomber and a fighter interceptor to meet the US Army Air Forces requirements for a single-seat, medium-range, high-altitude escort/fighter bomber.

The North American F86 is powered by a J47-GE-13 JET engine of 5970 lbf. The empty weight is 11,150 lb and the gross weight is 20,610 lb.

To view the various models currently available, please check out our North American aircraft for sale for descriptions and photos or PLACE A LISTING of your aircraft for sale.